Path of the Ranger now in development
February 11, 2022
---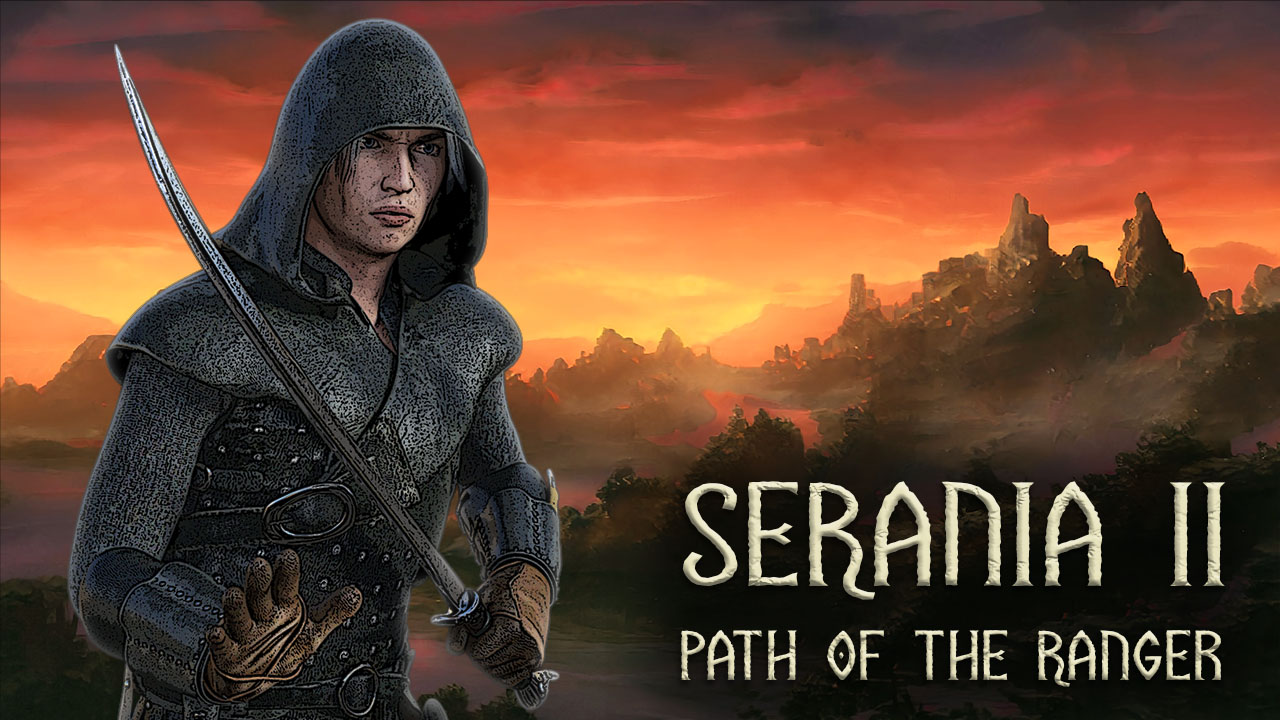 Happy to announce that a new game is in production at FableTree Productions:
Serania 2 - Path of the Ranger
This is the sequel to Serania 1, released about a year ago and takes place in the same Serania universe:
A secret tale of a lost artifact with extraordinary magic power is found, and someone is willing to go to extreme lengths to find it before you do. Left alone, as a disbanded ranger of the king, in a kingdom torn by conflict and ridden by dangerous creatures, you venture out to uncover the mystery and prevent the artifact from falling into the wrong hands.
The story will take you to events happening both before and after the first game in the series, and will be playable with or without having played Serania 1.
Bigger, better, more
One of the lessons learned from Serania 1 was that players miss the ability to keep exploring the universe of Serania and to have more different paths to choose when replaying the game.
With "Serania 2 - Path of the Ranger", we are writing a story with more choices; more story lines, more side quests and more free exploration. Also, a lot of time has been spent the last year improving the core narrative engine. Now we can support things like:
A larger world
Events - day, night, characters passing by, creatures emerging on specific conditions, and more.
AI-controlled game characters (moving around and making choices just like you)
Better combat, with many tactical options and a clear view of all factors in the battle.
Overview maps
A better inventory system
Improved UI
... With much more to come.
Stay tuned
The question at the top of your mind of probably "when?" 😁
Unfortunately, it is still too early in the development phase to provide an exact release date.
However, we promise to keep you posted on the progress of the development and give you insights into the different aspects of the production. Want to learn more about the story's writing, game design process, visual design, character design, sound design, music composition, and programming?
Well, you are in luck. If you haven't already, simply join our mailing list: